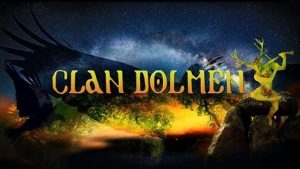 A number of representatives of Pagan organisations including Clan Dolmen have been discussing the possibility of collating a shared list of professional but essentially counsellors who understand the needs of our community.
This is because we are aware that in some situations it is beneficial to have a counsellor who understands the spiritual beliefs of the individual as well as the problems being faced.
The intention is to be able to offer advice or counselling where necessary to pagans countrywide and the original call was put out September 2014 and received much interest, since then we have been compiling the list and are now looking for any more who may have missed it before, and who may be in need of it in these trying times.
If you are a qualified professional with understanding of the pagan/heathen community and would like to be included on the list please could you contact Diane Narraway (chairman Clan Dolmen) by email at clandolmen@gmail.com or me at kev@houseofkiya.co.uk.
Please visit this link to state qualifications and tradition/path plus any fees/costs etc.
Any help with this will be appreciated by all those of the pagan community in need!
From the other side too, should you be in need of these confidential services then do please either contact Diane, me or any other member of the Pagan Symposium and they will assist you in finding the help you need.
Mike Stygal – Independent coordinator
Ashley Mortimer – Independent coordinator
Caroline Wise – Expert knowledge and experience
Cat Treadwell – Unaffiliated to organisations
Geoff Boswell – Unaffiliated Independent support
Philip John Parkyn – The Troth, Kith of the Tree and the Well
Geoff Miles – Kith of the Tree and the well, AUK
Paul Pearson – Grennmantle
Tallis Harrill – Greenmantle
Neil Pitchford – Druid Network
Phil Ryder – Druid Network
Steffy VonScott – Scottish Pagan Federation, Temple of Sumer
Mariana Vital – Temple of Sumer
Ebony Webb – Scottish Pagan Federation
Robin Taylor – Pagan Federation, The Troth
Sarah Kerr – Pagan Federation
Elric Sullivan – Children of Artemis Witchfest Dagda
Merlyn Hern – Children of Artemis Witchfest
Tam Campbell – Children of Artemis Witchfest
Caz Galloway – Pagan Pride UK
Esme Knight – Pagan Pride UK
Morgana Sythove – Pagan Federation International
Samakitka Martina – Pagan Federation International
Emlyn Price – Centre for Pagan Studies Doreen Valiente Foundation
Julie Payne – Centre for Pagan Studies Doreen Valiente Foundation
Rufus Maychild – Fellowship of Isis
Caitlin Matthews – Fellowship of Isis
Andrew Pardy – Police Pagan Association
Rich Blackett – AUK
Kevin Groves – Kemetic Temple UK
Lyn Baylis – Liferights
Philip Shallcrass – British Druid Order
Diane Narroway – Clan Dolmen/Clan Dolmen Chronicles
Shaun Hayes – OBOD
Isobel Andrade – PFI Associação Pagã Portugal
Anna Franklin – Mercian Gathering
Andy Norfolk – Ancient Sacred Landscapes Network
June Kent – Indie Shaman
Dawn Kinsella – Glastonbury Goddess Temple
Jez Green – UK Heathenry
Christina Oakley Harrington – Treadwells
Dan Coultas – DPN
Jennifer Susan Uzzell – Religion and Media Centre
BB K